Computer Forensics
Digital forensics is the systematic analysis of computer media using court and industry accepted software and techniques. At GCIS, forensic investigators fuze forensic technology and an investigative mindset.
We use this approach on all computer forensic cases to assist the client in forming the appropriate plan of action for their situation.  Computer forensics is commonly used on the following case types:
Theft of intellectual property
Family law (divorce cases and child custody issues)
Probate cases (search for assets)
Violation of non-compete clauses
Unauthorized use of corporate networks
Decryption of files

Mobile Device Forensics
Mobile device forensics is the systematic preservation and analysis of cell phones and other portable devices (iPads, Android tablets) using court and industry accepted software and techniques.  In electronic discovery matters, cell phones are often included in litigation hold matters, thus need to be properly preserved.
GCIS uses industry standard mobile device forensic programs that enable us to extract data for thousands of portable devices. Depending on the device, GCIS can forensically extract the following:
Call logs
SMS (text messages) – Even deleted messages depending on the circumstances
Images
Internet browsing history
Location detail
Application Data (Facebook, Snapchat, many others)
Installed programs
Phonebook
Calendar
Stored Media (music, video, etc.)
E-Discovery
In all federal civil cases (and many state cases), E-Discovery must be addressed by the parties as a formal part of the civil procedures.  GCIS recommends you have an expert with you as part of these discussions to provide you with the technical expertise needed to navigate these complex issues.  When the actual data collection takes place, GCIS stands ready to assist you and your clients with a unique approach to E-Discovery Consultation services.
GCIS is prepared to collect and preserve data from any and all electronic devices:  Desktop computers, laptops, email servers, file servers, and even mobile devices.  After the data is collected, GCIS can process it using industry standard E-Discovery and Digital forensics software and make it ready for key word searching.  After the search terms are applied and relevant files located, GCIS can produce the files in an web based application to facilitate the client's review.  For large scale production and review, GCIS has partnered with CS Disco, a Houston based E-Discovery hosting firm that can be scaled to handle ANY size litigation.
Social Media Investigations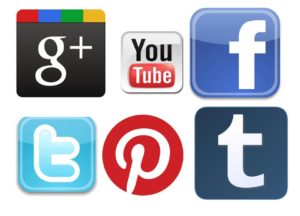 GCIS can now conduct social media investigations.  These invaluable reports can be used for a variety of reasons: Pre-employment, investigative, identifying target's activities, determining your client's legal exposure, and insurance fraud to name a few.  All collected information is publicly available, but our service will save you HOURS of your own searching.  The basic social media investigation includes:  Facebook, Twitter, Instagram, LinkedIn,  and six other of the most popular and trafficked social media sites, and we can search over 150 other sites (including dating sites) for a more targeted search. 
Contact us for a sample report or more detail.
Cell Tower Location Services
Until recently, this exciting technology has only been available to the law enforcement community.  GCIS is proud to be the first in Texas, and one of the first nationwide, to receive this training and be permitted to offer this service!  Cell Tower location services can potentially place an individual's cell phone in a location if they made or received a voice call, sent a text message, or sent or received any data via an ap (depending on which phone carrier they use).
Contact us for more information.
Level I Data Recovery Services
GCIS stands ready to use its YEARS of data forensics experience to assist individuals and companies in the recovery of data from hard drive disasters.  If the drive has power (you can hear it hum or feel the slight vibration when you turn it on, we may be able to recover some or all of the data.  We offer a low diagnostic fee per drive, then will give you a firm quote for recovery of the data.  Give us a call or Click Here to send us an email.