Our Story
I am David Gallant, President, GCIS. I have over 30 years of investigative experience, including over 23 years dedicated primarily to computer related matters.  While serving as a Federal Agent in the US Air Force with the Air Force Office of Special Investigations (AFOSI), I was the case agent on numerous significant investigations involving sensitive Air Force assets, and coordinated the initial investigative activity for one of the most successful, multi-agency international computer hacker investigations in history.  I retired from the Air Force in 2001 with multiple honors.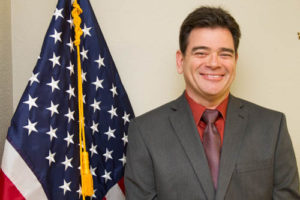 Following my retirement, I entered the corporate security world with a startup company and helped build it into an internationally recognized leader in computer forensics, incident response, and incident response training. I was a key contributor to the success of Helix(™), a leading open source incident response software suite.
In February 2009, I created Gallant Computer Investigative Services, (GCIS), LLC, and provide digital forensics, e-discovery services, training, and other computer/legal related services.   I am formally trained to analyze and map call tower location data to determine the location of cell phones as they pertain to different legal matters.  I have multiple computer forensics certifications and have published numerous articles on computer forensics, e-discovery, and other computer security-related matters.
I have trained hundreds of federal, state and local law enforcement officials, as well as IT security personnel in the proper methodology for securing and analyzing computer evidence.  I am frequently sought to speak to attorneys and IT security audiences, and have authored several articles related to computer forensics, E-Discovery, Internet safety, and computer security.
Certifications include:
Cellebrite Certified Physical Analyst (CCPA)
Cellebrite Certified Operator (CCO)
AccessData Certified Instructor, July 2010 - Present
Certified Information Systems Security Professional (CISSP), August 2009 - Present
AccessData Certified Examiner (ACE), June 2009 - Present
Qualified Manager/Licensed Private Investigator, Texas Private Security Bureau, May 2008 - Present
Has Held a Top Secret Security Clearance with Special Access Granted
Air Force Office of Special Investigations Computer Crime Investigator, June 2000
Digital Evidence Analysis, AFOSI, May 1999
Formal Investigative Training:
Criminal Investigations Using Cellular Technologies, ZetX, Inc., November 2017
Air Force Office of Special Investigations Academy, December 1987
Federal Law Enforcement Training Center, Seized Computers Evidence Recovery Specialist, February 1995
Multiple courses sponsored by the Department of Defense, NASA, Department of Justice
Multiple commercial courses specific to computer forensics software